Cleansing is just cleansing...right? Well, not quite. Read on to find out more about the common cleansing mistakes that you might not know you're making.
Cleansing thoroughly is the first and probably most important step in any skincare routine. Afterall, applying rich treatment creams to skin that hasn't been thoroughly cleansed can lead to clogged pores, irritation and a whole world of skincare pain. 
Some might consider cleansing as the easiest skincare step, it's just lathering the cleanser and then rinsing it off… right? Well, not quite. As the most basic step of any skincare routine, cleansing would probably have become second nature to you by now but if you aren't doing it correctly, it could lead to dry skin, excessive sebum and even acne breakouts! Using the wrong cleansers such as those containing products you're sensitive to for your sensitive skin can even cause more problems to your skin.
So, if you are cleansing regularly but still experiencing any of these symptoms and are mystified as to what the cause might be, then it could be the way you are cleansing your skin. Read on for the most common mistakes that we make when cleansing.
01 Using The Wrong Cleanser For Your Skin Type
Soap is soap right? We all love the feeling of clean skin, some of us might even love the squeaky clean sensation and even the skin tightness that comes after a good cleanse. But this might actually be a sign that your skin has been stripped off its natural moisture barrier that helps keep your skin healthy!
This is something you definitely want to avoid as without this barrier, your skin would not have a barrier against dirt, bacteria and other impurities that could wreak havoc on your skin. Completely stripping your skin off its protective natural oils can cause your skin to start losing moisture that can in turn lead to dry skin and premature ageing.
Those with acne-prone skin or combination-oily complexions might also be under the misconception that using a harsher foam cleanser would help to clean your face and unclogged your pores more deeply but by damaging this natural moisture barrier you might actually cause your skin's sebum production to go into hyperdrive in order to compensate doing more damage than good in the long run.
Finally, stripping your skin's natural moisture barrier can leave your skin imbalanced or too dry and unprepared to receive all the skincare goodness of your follow on routine. Just like a bone-dry sponge doesn't absorb water as well as a moist one, stripping dry your skin during cleansing might actually affect the efficacy of your follow on skincare steps.
This is why taking at least the same amount of time to choose the right cleanser as you do your treatments is important in maximising your skincare outcomes. Regardless of whether you subscribe to the double-cleanse routine or you use a cleansing toner as your second step, a good rule of thumb is that your skin should feel naturally hydrated and balanced after cleansing.
There are plenty of cleansers out there catering to different skin types. From cleansers suitable for combination skin, to oily or sensitive skin, finding the right cleanser for yourself is no difficult task.
For oily skin, check out the Aromatica Natural Coconut Cleansing Oil made with a combination of natural oils to gently cleanse your skin while providing hydration and nourishment or consider the Lagom Cellus Micro Foam Cleanser, an ultra-rich foam cleanser that effectively cleanses your skin without stripping away your skin's protective moisture barrier.
If you have combination skin, give the Flesette Visible Repair Creamy Clear Cleanser and Haruharu Wonder Black Rice Moisture 5.5 Soft Cleanser Gel a try, both cleansers are suitable for all skin types and formulated to moisturise and soothe your skin whilst cleaning away dirt and skin debris. 
If you have sensitive skin, some cleansers you can consider include The Pure Lotus Jeju Botanical pH Balancing Cleanser; a gentle cleanser formulated with botanical extracts sourced from Jeju Island, and the Lagom Cellus pH Cure Foam Cleanser; a rich foam cleanser that gently cleanses away impurities without irritating your skin. 
02 Not Washing Hands Before Cleansing
You may not see or feel the bacteria, dirt or germs but they are definitely there, right now, on your hands. Consider the things that we come into contact with throughout the day from door handles to money and toilet seats, you can only imagine how dirty our hands are. 
One common culprit that might even surprise you is our mobile phones which studies have shown to be as much as 7-times dirtier than a toilet seat. Imagine pressing the equivalent of 7 toilet seats to your face several times a day! Eww!
So, if you start cleansing your face without first washing your hands, you are essentially rubbing all the accumulated germs and grime onto your face which is the complete opposite of what we want to achieve with cleansing. These germs and impurities are the one of the main culprits for the pimples and acne on your skin.
So, if the pandemic hasn't already gotten you into the habit of washing your hands regularly, here's another good reason to do it. Washing your hands regularly not only minimises the spread of germs but can also help improve the effectiveness of your daily facial cleanses.
03 Rubbing Your Skin Dry With A Towel
The keyword here is "rubbing". I know, rubbing your face dry with a towel is much easier and quicker but your skin won't be happy with it. What you should be doing is to gently pat dry your face or alternatively, just leave your skin damp like Hwi Young from the popular K-pop group SF9.
The action of rubbing causes your skin to be tugged and pulled and especially with vigorous rubbing, it can cause damage to the skin tissue and create a variety of skin issues. Those with extra sensitive skin or who suffer from eczema, psoriasis or other skin conditions should be extra careful as rubbing can cause irritation, redness, wrinkles and even post-inflammatory hyperpigmentation, prematurely ageing your skin.
04 Rinsing With Cold Or Hot Water
You should also only pat your skin dry with a towel that is used exclusively for your face and not your bath towel when drying your face - and definitely no sharing! Using your bath towel or sharing towels increases the transference of bacteria and other impurities to your face. Residue from your bath products can also be transferred and can cause irritation such as redness and even breakouts!
Taking a cold shower might seem too irresistible, especially on a hot and humid day. Or if you're a fan of hot and steamy water like me, it can be hard turning down the heat. However, we do need to make some sacrifices in the name of beauty. 
Using cold water for facial cleansing does not effectively remove daily grime while hot water can strip your skin off its natural oils and irritate and dry out your skin. Hot water might even cause the capillaries in your skin to burst which could lead to red marks on your face that may even remain permanent.
Just like Goldilocks, what you want is a temperature of water that is just right and the best temperature for cleansing your face is lukewarm water. Warm water helps loosen dirt and grime from your pores while still preserving your skin's natural hydrating oils. The temperature of the water which you use to cleanse your face might seem like a trivial matter but as the saying goes, the devil is in the details.
05 Rinsing Your Skin Too Quickly
In all honesty, I'm guilty of committing this mistake too. Between the mad rush to get ready for work in the mornings and my eagerness to hit the sack after a long day out, the hustle and bustle of modern life can cause us to take short cuts that might not always be the best for our skin.
Typically, you should be spending at least a good whole minute cleansing your face, especially during your evening's skincare routine as dirt and grime would have accumulated through the day. One good way to ensure that you are cleansing thoroughly is to adopt the double-cleanse method that involves using an oil-based cleanser followed by a gel or foam cleanser.
Oil-based cleansers such as the Natural Coconut Cleansing Oil from Aromatica, uses natural oils that are similar to your skin's sebum and are more effective than foam cleansers in dissolving clogged pores and makeup. This loosens up dirt, makeup and other debris from your pores for the second cleanse to sweep away for a more thorough cleanse.
To ensure you have a real thorough cleanse, it is also important to take the time to give your face a good massage. Gently massage your face in small circles taking care not to tug at your skin too vigorously. This helps break down the buildup of impurities on your skin and also helps to promote blood circulation giving you a more radiant complexion.
The cleansing stage often doesn't get the same kind of attention as fancy treatments or faddish routines. But a good skincare routine starts with a good cleansing routine and habits. If you aren't already, follow these quick and easy steps and you might find yourself with better outcomes from your regular skincare routine.
Looking for a suitable cleanser for your oily or combination skin? Trying to kick start your skincare journey? Asian Beauty X is your one-stop-shop for all things beauty. From skincare to bath and body products, pamper yourselves with the line of carefully curated products we carry.
About the writer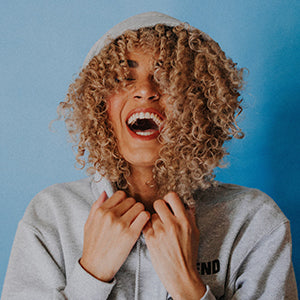 Julia Mia
Julia Mia, a woman who needs her full 8 hours of beauty sleep, is an avid fan of coffee with a fiery passion for writing and a flair for creativity. When she's not at her desk typing away, you'll find her in the kitchen, cooking Korean cuisines with her kids in the kitchen.