It's not common that we dedicate a full review on a hand cream but the first time I tried this hand cream from Studio Botanic, I just knew that I had to write something about it. Read on for my full review.
Regularly moisturising your hands is often not as common in humid locales like Singapore then it is in temperate climates where cold and dry winters often make it a necessity rather than a luxury. But with the increased use of hand sanitizers and frequency of hand washing taking a toll on our hands, it has become ever more important to keep your hands moisturised.
Dry and cracked skin can increase the risk of bacteria and germs growing and getting into your body and hand moisturising is actually a recommended step in good hand hygiene. So having handy - no pun intended - a good hand cream like Studio Botanic's minimalist and natural hand cream can not only keep your skin soft and supple but also prevent the spread of diseases. Read on for my review!
TL;DR
BEST FOR:

 

All Skin Types

 

USE:

 

Thick white cream in a convenient aluminum tube that makes it easy to get every ounce out of the tube. Has a natural scent that does not linger and is absorbed very quickly into the skin so it doesn't leave marks on your keyboard or device screens.

 

ABOUT:

 

Clean, Vegan, Cruelty-Free, Natural

 

PRICE:

 

$30 (US$23), 50ml/1.7fl oz

 

ABOUT THE BRAND:

 

A modern unisex personal care brand focused on plant-based formulations that do not compromise on quality and efficacy. Its products are sustainably manufactured and the design of the packaging deliberately kept simple, modern and timeless, in order to minimise its environmental footprint.

 
Skin Context: Dry Especially Around The Knuckles & Cuticles
For most of my life, I've been generally blessed with soft and smooth hands and would only need to moisturise my hands occasionally but that all changed in 2020. With the onset of the pandemic and the increased frequency of hand washing and use of sanitizers, my hands have gotten much drier especially around the cuticles and the top knuckle where my skin has a tendency to crack and peel.
This was my impetus to seek out a good daily use hand cream that I could use at any time of the day. I was looking for a hand cream that was:
moisturising enough but did not leave an oily residue that could transfer to the things I touch.

naturally formulated without synthetics and potential irritants.

conveniently sized yet not too small that I have to replace it frequently.

did not have a strong lingering scent that can be an annoyance to some.
Studio Botanic's Hand Cream ticked all of these boxes!
Application & Use
This hand cream is a thick white cream that is easy to spread evenly over the hands in a few wipes. It had a light citrus scent with hints of peppermint which was quite pleasant and refreshing. The fragrance does not linger which is a hallmark of all of Studio Botanic's products which are formulated specifically so that the fragrance does not interfere with other scents from other products like your shampoo or perfume.
It was absorbed rapidly and took only about 20-30s to get fully absorbed and dry. Once absorbed, there was a very slight and noticeable waxy layer on my hands that protected the skin and prevented  moisture loss. However, I was immediately able to type on my keyboard or grab my steering wheel without transferring this residue to the surfaces I touch.
The cream was sufficiently moisturising for a daily use cream but if you have very dry hands or cracked skin, you would probably need a richer pomade that while more moisturising, isn't as convenient as you won't be able to touch anything for a while without leaving "your mark".
The cream comes in a 50ml or 1.7fl oz biodegradable aluminum tube that is reminiscent of the old school toothpaste tubes that you don't see anymore. One good thing about this type of tube is that it is easy to squeeze out every last bit of the cream in the tube so there is no wastage. I found the size of the tube just the right size for me to leave in my bag, glove compartment or the drawer at my work desk.
What's In It
All of Studio Botanic's products have minimalistic formulations that are natural, vegan and cruelty-free and this hand cream is no different. Curiously, this hand cream has one of the more complex formulations amongst all the Studio Botanic products that we've tried so far and contains active ingredients like:
Avocado Oil which contains a high concentration of Vitamin E, potassium, lecithin and other skin healthy nutrients moisturises and nourishes the skin. It is also rich in Oleic Acid that promotes collagen production and cell regeneration in the skin.
Citrus Extracts like Mandarins and Bitter Orange not only have a refreshing fragrance but are also rich in Vitamin C and other antioxidants that help protect the skin against free radicals and support healing and skin elasticity.
Vegan Wax and Glycerin help to moisturise the skin and protect it against irritation, infection and water loss. It also helps to soften and condition the skin while soothing irritation and promoting healing.
Olive Oil is naturally rich in antioxidants that protect your skin against environmental stressors and can help protect and hydrate even the most sensitive skin. It revitalises and strengthens the skin helping repair damaged skin and promoting skin health.
Peppermint Oil is a natural antiseptic and antimicrobial that naturally cleanses your skin. It has a soothing effect on dry, irritated or inflamed skin and its nice refreshing scent is noticeable in this cream.
The Final Word
This hand cream is affordable at just $30 for a 50ml tube and I highly recommend it. It is now my daily hand cream and I use it easily 5 to 8 times a day. I have a tube in the car, my bag, at home and in the office and moisturising my hands has become very much part of my daily routine along with frequent hand washing and hand sanitizer use. 
The main reason that I love the Studio Botanic Hand Cream is how easily it gets absorbed and how it feels after. Because we use our hands for almost everything, I needed a cream that did not inhibit the use of my hands for 30 mins after application. Because it gets absorbed so quickly, I actually find myself moisturising more often and have seen a marked improvement in previously dry spots.
But if you're looking for a hand treatment for extremely dry and broken skin, then this probably isn't it. While using the Studio Botanic Hand Cream daily might improve your skin's condition, you should probably opt for a richer cream that can offer better protection from the environment. The trade off is that these creams tend to be oilier and you would thus use them mostly at the end of the day when you would be resting your hands.
In the article
Skin concerns
Skin Elasticity
About the writer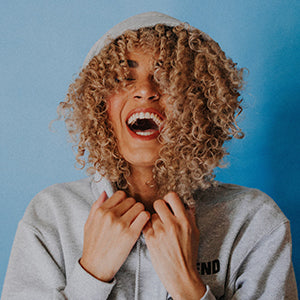 Julia Mia
Julia Mia, a woman who needs her full 8 hours of beauty sleep, is an avid fan of coffee with a fiery passion for writing and a flair for creativity. When she's not at her desk typing away, you'll find her in the kitchen, cooking Korean cuisines with her kids in the kitchen.