Singapore-born Lazy Shark is a clean, vegan and cruelty-free skincare brand that promises fuss-free, multi-functional products made with busy modern lifestyles in mind. We review their aptly named Archangel Gentle Cleansing Cream to find out what the fuss is about.
You would be forgiven if you've not heard of Lazy Shark. Founded in late 2021, Lazy Shark is one of the many emerging independent brands driving change by catering to concious consumerism - making purchasing decisions that have positive social, economic or environmental impact.
I was lucky enough to be amongst the first to try out Lazy Shark's first product, a vegan and cruelty-free cleanser made free of more than 11 pollutants and irritants like Alcohols, Fragrance, Parabens, and Formaldehydes. Read on for my in-depth review of the aptly named Archangel Gentle Cleansing Cream.
OVERVIEW
BEST FOR:

Normal to Oily, Acne-prone and Sensitive Skin

 

APPLICATION:

Cream type exfoliating cleanser that can also be used as a wash-off mask and makes an excellent makeup remover.

 

HERO INGREDIENT:

Emu Apple, Papaya and Seaweed

 

ABOUT:

Clean Beauty, Vegan, Cruelty-Free.

 

PRICE:

$39 (US$ 28), 140ml/4.73fl oz

 

THE BRAND:

Founded in Singapore and made in Australia, Lazy Shark creates clean and fuss-free, multi-functional products to help simplify our skincare routines.
Skin Context: Normal/Healthy Skin, No Major Concerns
Before you read the full review, here's a little context. I am quite used to cream type cleansers and this is what I usually prefer to use. I also have a normal or healthy skin type that is pretty well balanced. Like most people, I do experience some variations caused by hormonal changes and environmental factors and I do suffer from the occassional blemish.
To try to manage this, when I feel my T-zone is a little oilier than usual, I would double-up on the cleansing by adding in a foam cleanser into my routine. I don't usually use foam cleansers as I find they require much more water to rinse off and have a tendency to dry my skin, so I was excited to see how the Lazy Shark cleanser performs.
First Impressions: High Quality, Sustainable Packaging
I really liked the packaging of the Archangel Gentle Cleansing Cream. It came in a textured light grey box with deep red fonts which is recyclable and despite the simple design was actually quite pretty. The cleansing cream itself came in a 140ml/4.73fl oz, similarly coloured, soft-textured grey tube that's made of 100% Bio-PE derived from sugarcane. 
The tube has a unique dispenser that resembles a light switch that is completely flushed when closed, doubling as the base of the tube. The design is much slimmer than common squeeze tube dispensers and because it does not have a cap it reduces the amount of material that is used even if it is recyclable.
Application: Dual-use Cleanser and Wash-off Mask for Clean and Soft Skin
The cleansing cream has a bright white, gel-like texture and feels a tad less rich than other cream cleansers like the M01 The Cleanser from Minimis. And unlike the Minimis cleanser, this cleanser does not have a strong fragrance at all. The scent of this cleanser is quite unique and hard to describe but to my nose, it is mild and neutral and though a bit of a surprise initially, it was quite pleasant and I quickly got used to it.
I applied this cleanser to wet skin and massaged it in. This cleansing cream does not lather much which is what I like about cream cleansers and it also rinses off easily. This dual-use cleansing cream contains a number of skincare actives - more on that later - and can also be used as a mask. Instead of applying it to damp skin, apply it to dry skin and leave it on for 5-10 minutes before washing it off.
Used both as a regular cleanser and as a exfoliating mask, this cleansing cream left my skin feeling super soft and clean without much dryness or any sensation of tightness. The low lather formula also does not irritate the skin making it ideal for sensitive skin types. 
Having said that, while this cleanser does not strip your skin, I've tried more hydrating cleansers before. This isn't really make or break since the primary purpose of a cleanser is to clean and not hydrate but if you suffer from really dry or eczema prone skin, I might opt for something richer or more hydrating just to be on the safe side.
Where this cleanser really stands out though is in its ability to remove makeup. This is one of the best cleansers that I've ever tried to use on my makeup and it did a fantastic job! It also did not irritate my eyes when I was trying to remove eye makeup. If you're looking for a cream cleanser that can remove makeup, I would highly recommend this cleanser.
What's in It?
So most skincare reviews would focus on the active ingredients in the product and we will get to that, but what's notable about the ingredients list isn't what's in it but what's not. The Archangel Gentle Cleansing Cream is formulated without alcohol, essential oils, fragrance, sulfates, parabens, formaldehydes, phthalates, phenoxyethanol, mineral oils, synthetic dyes and any animal derivatives.
What this means is that this cleanser is above average in environmental friendliness and is both vegan and cruelty-free. That they manage to do this while making an excellent multi-functional product and avoiding that long list of common pollutants and irritants is truly impressive. 
That's not all, the cleanser also contains some common, high quality skincare ingredients like Sweet Almond Oil, Aloe Vera, Glycerin and also some really unique ones like:
Papaya - Contains Papain, a special enzyme that's a skin-debriding agent. The natural exfoliation removes dead skin cells helping brighten skin and promoting healing preventing pigmentation after breakouts.
Emu Apple - Packed with antioxidants like Vitamin C, this uniquely Australian ingredient protects the skin against environmental stressors and has been shown to promote hydration and collagen production for smoother healthier skin.
Seaweed - While there are many varieties of Seaweed, the one used here, Ulva Lactuca is particularly rich in antioxidants, vitamins and minerals that help keep your skin hydrated and maintains your skin's natural barrier against external aggressors.
Verdict: This Cleanser Does More With Less
At $39 (US$ 28) a tube, this cleanser isn't exorbitant but definitely a premium product at a price that most have come to expect from high quality skincare products on the market today. It's an excellent cleanser, makeup remover and can even be used as a exfoliating mask which makes for a convenient travel companion and/or cuts the clutter at home.
If you are looking to make conscious buying decisions in your skincare routine, then this is one cleanser that you should definitely give a try. Having tried numerous clean and natural products in the past, and there are many out there, few are notable in their ability to deliver the desired skincare results. Somehow, Lazy Shark has been able to balance its socially conscious goals with the skincare results that we all desire and I for one, cannot wait to see what's next from this young exciting brand!
The Archangel Gentle Cleansing Cream from Lazy Shark $39 (US$ 28) is now available on www.asianbeautyx.com.
In this article
Skin concerns
Dullness + Unevenness, Sensitive Skin, Skin Elasticity
About the writer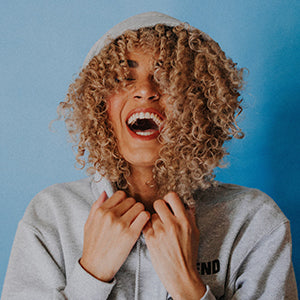 Julia Mia
Julia Mia, a woman who needs her full 8 hours of beauty sleep, is an avid fan of coffee with a fiery passion for writing and a flair for creativity. When she's not at her desk typing away, you'll find her in the kitchen, cooking Korean cuisines with her kids in the kitchen.