Sunny weather all year round has its perks but can also take a toll on your skin. Here are some of our top tips to always keep your skin looking at its best!
Sunny dependable weather makes it great for planning outdoor and other activities that require you to head out of the house. Not only that, getting enough sunlight is crucial in Vitamin D synthesis. The sunshine vitamin is after all an essential vitamin that helps lift our spirits and keeps us healthy.
But let's face it, we have a love-hate relationship with our weather. Too much sun can take its toll on our skin and don't get us started on the humidity and the fact that we are all in masks these days. A short walk under the noon sun could easily leave you feeling a little gamey and in desperate need of a shower.
Singapore's hot and humid weather is made worse by the constant mask wearing which creates the perfect environment for bacterial growth, clogged pores and acne breakouts. Prolonged sun exposure can also lead to skin irritation, dehydrated skin, pigmentation and a whole world of skin troubles.
Most of us have grown accustomed to the discomfort or have at least learnt to tolerate the muck. While there isn't much we can do about the discomfort there's plenty you can do to keep your skin looking at its best. Read on as we share some tips and skincare products to keep your skin looking and feeling fresh!
01 Cleanse With Volcanic Ash
Dead skin cells, makeup, oil, dirt are all culprits that contribute to clogged pores. It is therefore prudent that we cleanse thoroughly to rid our skin of these impurities. An ingredient that has been widely known and used for its exfoliating properties is Volcanic Ash - bet you probably didn't expect that, afterall volcanic ash is dirt!
Volcanic ash, being extremely rich in minerals has antiseptic, antibacterial, and antioxidant properties, helps unclog pores, slough away impurities and oil that accumulate during those extra humid days. It is a pretty bad-ass ingredient to have when your skin feels polluted.
Black Clay Cleansing Foam from Barulab is uniquely formulated with this miracle working ingredient. Lathering into a fine dark foam, this cleanser is also formulated with Activated Charcoal which helps draw impurities off your skin and from your pores. Argan Oil hydrates your skin leaving it feeling soft and without the feeling of tightness.
02 Hydrating Toners

Though our skin tends to get oily and sticky during hot and humid days this doesn't mean we get to skip applying hydrating toners. Our skin loses a lot of moisture through the day due to perspiration and maintaining our skin's hydration level with proper skincare is important to prevent our skin from drying out. Dehydrated skin reacts by producing more sebum to protect the skin and this can result in an oily complexion and increases chances of clogged pores.
When looking for the right toner suitable for our weather, look out for hydrating ingredients such as the Ceramides, Glycerin, Squalene and Hyaluronic Acid. To get the full experience of plump and dewy skin, try the "7 Skin Method", which means to apply seven layers of toners which sounds like a lot of work, but trust me, it is absolutely worth it.
Hyaluronic Acid Toner from Isntree is formulated with three types of Hyaluronic Acid to ensure that your skin is fully and thoroughly hydrated. This award-winning toner is well-loved by the beauty experts due to its seemingly magical ability to be absorbed quickly without leaving your skin feeling sticky - perfect for our weather! It is further enhanced with Aloe Barbendensis Leaf and Althaea Rosea Root Extract for the ultimate moisturising toner formula.
03 Sunscreens and Sunblocks
We don't have to tell you the importance of wearing sunscreen. Whether you're just lounging at home binge watching Netflix or soaking up the rays on the beach hoping to get a beautiful tan, sunscreen is an absolute must! To select the right sunscreen or brush up on your sunscreen terminologies, read our sunscreen glossary.
Now you might be wondering: sunscreen vs sunblock. Are they the same? Well, both provide protection against the sun but the main difference lies in the way they protect our skin. Sunblock, as the name suggests, literally blocks the UV rays by forming a physical shield. Sunscreen, on the other hand, contains chemicals that absorb UV rays before your skin can.
There are many different sunscreens and sunblocks in the markets but for ultimate sun care and comfort, choose one like Thank You Farmer's Light Sun Essence that's light and airy making it perfect for our humid climate. This non-comedogenic (doesn't clog your pores) is enriched with African Walnut Oil, Hollyhock Extracts and Lotus Water Bamboo Water to keep your skin supple while providing maximum protection against harmful UV rays.
04 Calming and Soothing Serums
After spending long hours under the sun, a calming serum goes a long way in soothing your sun-irritated skin. Lightweight serums with ingredients like Aloe Vera, Heartleaf Extract and Lotus Leaf Extract are great for tropical weather due to their soothing and nourishing elements. 
The Lotus Leaf & Aloe Calming Serum from The Pure Lotus is just the serum we need for our tropical weather here. Formulated with Lotus Leaf Extracts that serves as a powerful source of antioxidants that prevent premature ageing and brightens your complexion, this skincare product is further infused with Aloe Vera to cool and soothe after prolonged exposure to the sun; especially important in sunny Singapore.
Alternatively, if you are up for trying something new, Heartleaf Extract has hydrating and anti-inflammatory properties that help with heat rashes. Anua's Heartleaf Soothing Ampoule formulated with 80% Heartleaf Extract is a hydrating ampoule that has a watery texture which absorbs quickly into our skin without that sticky feeling.
No Easy Feat!
While we cannot change the weather, we can definitely adjust our skincare routines for our tropical climate! It might be a bit of a trial and error before you finally find the right cleanser that controls your oily complexion or that perfect lightweight moisturiser that does not clog your pores but don't give up. Check out our collection of skincare products to build your skincare routine around these four basic steps and you'll have glowy, healthy skin in no time!
About the writer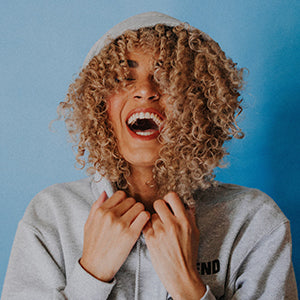 Julia Mia
Julia Mia, a woman who needs her full 8 hours of beauty sleep, is an avid fan of coffee with a fiery passion for writing and a flair for creativity. When she's not at her desk typing away, you'll find her in the kitchen, cooking Korean cuisines with her kids in the kitchen.