The road to healthier, more beautiful skin begins with the first step: a hydrating skin cleanser for use in the morning and a dedicated, soothing foaming wash for the night. Supercharge your skincare routines by using the right product for the right moment.
You probably already understand the importance of proper cleansing yet with the hectic schedules of modern life, many of us seem to do a rush job of this most essential step in our skincare routines. 
Regardless of whether you subscribe to the double cleanse or not, getting a proper cleanse is critical to any basic skincare regimen. Introducing rich skincare treatments to skin that is not properly cleansed could cause more problems than it solves rendering the hundreds you spend on fancy skin treatments pointless.
But soap can be harsh on your skin, damaging your skin's acid mantle and lipid barrier. 
That's why in a beauty market rife with options, picking the right product is important. But did you know that using the right product for the right time could also help preserve your skin health and improve absorption of your follow on skin treatments?
Why an AM and PM Cleansers?
Have you ever stopped to think about why you use what you use? Most consumers would have one facial cleanser to clean their faces in the morning and at night. A formula that can remove light makeup, dead skin cells, excess sebum, sweat, bacteria, chemical build-up, and air pollutants such as airborne pollutants such as particulate matter (PM), ozone and cigarette smoke. 
The fact is, you should be using two different cleansers for the A.M. and P.M. Here's why: When you wake up for the day, you only have dead skin cells, sebum, sweat and some dust from the bedroom to remove from the skin. And at night, everything else. So if you are using the same cleansing routine in the morning as you are in the evening then you might be subjecting your skin to more cleansing than is really needed. 
With that, Korean beauty brand Lagom decided to bring some clarity to our cleansing routines by creating a morning cleanser, the Lagom Cellup Gel To Water Cleanser, and another, the Lagom Cellup Micro Foam Cleanser for every other occasion. These two versatile cleansers can also be used in a 1-2 combination in a double cleanse with the Gel To Water Cleanser replacing your oil cleanser and the Micro Foam Cleanser for a thorough follow up.
Lagom Cellup Gel To Water Cleanser, $28
The Lagom Cellup Gel To Water Cleanser is a designated face wash designed to remove overnight gunk from the skin in the morning. The featherlight formula works to keep your skin feeling comfortably hydrated with its use of moisturising ingredients like glycerine, urea and rose oil. Sodium ascorbyl phosphate, a form of water-soluble vitamin C, in the formula, helps neutralise free radicals, and purportedly, brighten the complexion, too.
This oil-based cleanser starts out as a lightweight gel on the skin that is effective in removing makeup, sebum, dirt and grime. As you massage it over your skin, it transforms into a water-like texture that doesn't quite lather up. It almost feels like you are rubbing a gel moisturiser over the skin, except that this doesn't get absorbed. 
Anyone using this for the first time would be sceptical about its cleansing abilities. However, once it is rinsed off (and it is easily removed), you'll find your skin smooth, soft and sufficiently hydrated. Clean and refreshed.
There is no sensation of stickiness or tightness on the skin at all and it doesn't irritate sensitive skin. A simple test wiping your face with a toner-soaked cotton pad after using this A.M. cleanser will tell you that all the debris on your morning skin has been removed and your skin is now ready to receive more skin-loving goodness. 
You'll find its herbal-citrus scent subtle and soothing, too. If you use an oil cleanser at night to remove makeup, the Cellup Gel To Water Cleanser can be used as a second-step cleanser to remove any icky feel left by the oil cleanser, without drying out the skin.
LAGOM CELLUP MICRO FOAM CLEANSER, $24
Suitable for oily, combination and normal skin types, the Lagom Cellup Micro Foam Cleanser helps safeguard the skin's moisture barrier with gentle, naturally-derived cleansing agents like soapwort and soapberry fruit extracts, and hydrogenated lecithin. This creates an ultra-fine foam that glides easily over the skin and washes off effortlessly.
There's also rose and chamomile oils to help soothe and protect skin from free radicals, as well as Aqualicia™, an ingredient that is clinically proven to increase and retain moisture levels in the skin.
A little goes a long way as this cleanser foams up quickly and easily as you massage it over your skin. While the foam is light, you'll find that it also feels dense and moisturising against the skin. The foam cleanser washes off regular makeup easily and leaves the skin feeling soft and smooth.
If your skin is not overly dry, but a tad dehydrated, this could leave your skin feeling slightly dry but not tight. This product has the same relaxing lavender-orange scent as the Cellup Gel To Water Cleanser, too.
Final Thoughts
These 2 cleansers are very affordable and quality cleansers that work well together. If you subscribe to the double cleanse method then these 2 products could help you reduce the number of products that you have on your vanity and is probably something that would work very well for you.
Lagom has taken great pains to ensure the pH balance of the cleansers so that even the foam cleansers -which have a tendency to be harsher - are generally much gentler than other comparative cleansers and are also suitable for sensitive skin types.
At under $30, these cleansers are definitely worth a try and a bundle of both cleansers at 10% off. Check it out here.
In the article
Skin type
Combination Skin, Dry + Flaky Skin
Skin type
Combination Skin, Oily Complexion
About the writer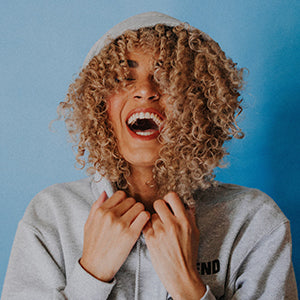 Julia Mia
Julia Mia, a woman who needs her full 8 hours of beauty sleep, is an avid fan of coffee with a fiery passion for writing and a flair for creativity. When she's not at her desk typing away, you'll find her in the kitchen, cooking Korean cuisines with her kids in the kitchen.