It has taken a while but it is finally here! The Hyaluronic Acid Toner and her sister toner, the Hyaluronic Acid Toner Plus from Isntree (pronounced Is-N-Tree) has officially found its way to South-East Asia through Asian Beauty X.
I really can't wait to tell you more about these two amazing, award-winning products but to help you understand why these products are so incredible, it is important to give you a little bit of context about toners and Hyaluronic Acid.
What Is A Toner Anyway?
Toners have a long and storied history with those of the more "disco" persuasion remembering as teens, slathering toner soaked cotton pads all over our zit flecked faces. Even the memories of that experience would still cause some to flinch as the toner stung with its dehydrating destruction of greasiness.
Toners in the classical sense, were incredibly astringent and incredibly drying. Not at all conducive to healthy radiant skin and were extremely harmful to sensitive skin. They contained high levels of alcohol and were meant to remove remnant skin debris and to kill off bacteria in preparation for follow on skin treatments.
Well, not anymore! The Kbeauty trend has completely turned this on its head and toners these days are often alcohol free and often possess other forms of skin benefits such as, ironically, moisturisation!
Hyalu-what?
Hyaluronic Acid sounds scary and not at all something that you would want to use for facial skincare I mean, afterall, most of us took chemistry classes and probably remember all the cautionary labels and repeated warnings from our teachers whenever we handled acids.
In fact, Hyaluronic Acid is actually produced naturally by the body and is one of the safest ingredients found in common facial skincare products. It is a humectant - it helps retain and preserve moisture -  and can hold as much as a 1,000 times its weight in water within skin cells!
Numerous studies have shown that not only can Hyaluronic Acid help improve skin hydration, it can also help support collagen production improving skin elasticity and even has anti-bacterial and anti-inflammatory properties that help support healing. Due to the many benefits of Hyaluronic Acid, toners containing this ingredient are often suitable for all skin types, hydrating yet not greasy for oily skin, and gentle for sensitive skin!
The average human body contains about 15g of Hyaluronic Acid but much of that, about one-third, gets synthesized or degraded on a daily basis. Our body also produces less of it as we age which explains why your skin tends to get drier as you age.
Which brings us back to the topic of our discussion, the Hyaluronic Acid Toner and Hyaluronic Acid Toner Plus from Isntree.
The Isntree Hyaluronic Acid Toner
I had been hearing a lot of good things about this toner for some time and with the recent weather, I found my skin drying out a little with all the time spent indoors under the 8th wonder of the world (if you come from the tropics that is), air conditioning.  So I thought I would give this Hyaluronic Acid Toner a try and, boy oh boy, I wasn't disappointed.
Unlike the watery consistency of most toners, the Isntree Hyaluronic Acid Toner has a slightly viscous consistency. It comes in a rather simple 200ml clear plastic bottle and it was pretty easy to dispense. 
This alcohol-free, water-based toner is chock full of skin goodness but the star of this toner is a Hyaluronic Aqueous Solution (50%) consisting of Hyaluronic Acid, Sodium Hyaluronate and Hydrolysed Hyaluronate. 
The key difference between the 3 types is in its molecular sizes which helps this toner not only penetrate deeper into your dermis but also helps it to get absorbed quickly. 
The smaller molecules penetrate deeper moisturising from the inside out while the larger ones form a protective layer of moisture on your skin locking in all that skin goodness.
I initially had my doubts. Due to its thicker consistency, the toner felt a little tacky when I first applied it, not a promising start but my doubts quickly turned into amazement at how quickly the toner was absorbed into the skin!
We have tested many good toners in the past but I was still astounded at how quickly this toner was absorbed. It left our skin feeling refreshed and there wasn't any hint of stickiness. In fact, I reapplied it 3 times and each time my skin just lapped it up, good news for those with oily skin!. 
It is no wonder that this toner was crowned the No. 1 Toner at the Hwahae Beauty Awards, the largest cosmetics awards in Korea. This toner has also won the Olive Young Best Toner 2019 among many other accolades.
(The Isntree Hyaluronic Acid Toner was first launched in May 2012 but has recently been relaunched in 2019 with a new and improved formulation. The original toner had only a single type Hyaluronic Acid while the 2019 version is now formulated with 3 types.)
After my experience with the Isntree Hyaluronic Acid Toner, I was super excited to try out the Isntree Hyaluronic Acid Toner Plus! 
The Plus version is a new addition to the Isntree range and was just recently launched earlier this year. This version came in a similar 200ml clear blue plastic bottle which was easy to dispense. The clear bottle was particularly helpful as it gave me a clear indication of how much I had left in the bottle.
Compared to the Hyaluronic Acid Toner, the Plus version had a much thicker ampoule like consistency. The clear liquid was almost serum or essence like and quite unusual for a toner.
Also alcohol-free and water-base, the key difference with the Plus version is that the star of the show, the Hyaluronic Aqueous Solution (50%) contains 5 types instead of 3 types of Hyaluronic Acid with the addition of Hydrolysed Sodium Hyaluronate and Sodium Hyaluronate Crosspolymer.
Working in the same way, to penetrate the many layers of your skin and to form a moisture barrier to lock in skin moisture, the Plus version, according to Isntree, is even more effective and is recommended as a second step to the original toner product.
The Plus version absorbed noticeably slower than the original version but still had an impressive absorption rate. Despite the richer formulation, the Plus version also did not leave my skin feeling sticky. 
It's also Soothing & Calming
In addition to the extreme hydration effect of these two amazing toners, both toners are also formulated with Multi BSASM Plus. To the uninitiated, Multi BSASM Plus is a natural active ingredient comprising 7 plant extracts in a patented formula.
These 7 natural plant extracts such as Centella Asiatica, Aloe Barbadensis and Portulaca Oleracea are well known and traditionally used in Asia to achieve a fast and efficient soothing effect making both these toners ideal for sensitive skin types and suitable for the hot and sunny weather in Singapore.
Final Thoughts
While the star of the show with these two toners is clearly the hydrating effect of Hyaluronic Acid, these two toners have all kinds of other active ingredients from Collagen and Trehalose to plump up your skin to Birch Sap, Glycerin and Phyto Oligo to promote healing and general skin health.
I experimented by layering these two toners (after my double cleanse) exclusively for 2 weeks in my daily skincare routine and was very satisfied with the results. The rich formulation of the Hyaluronic Acid Toner Plus in particular kept my skin feeling plump and moist throughout the day.
For drier skin types or an extra moisture boost, you can also add the Isntree Hyaluronic Acid Water Essence, which has 8 types of Hyaluronic Acid, to your facial skincare routine.
I can see how this could be a very useful product on days when I am in a rush or just feeling a little bummed about going through the full 12 steps. This is a versatile toner that can be used in a variety of scenarios.
Regardless of how you choose to use them, at S$28 for the Hyaluronic Acid Toner and S$32 for the Hyaluronic Acid Toner Plus, these two toners are both effective and affordable!
Shop all your skincare necessities at Asian Beauty X and begin your journey to flawless skin!
About the writer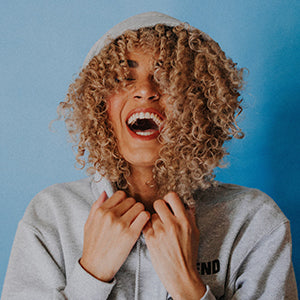 Julia Mia
Julia Mia, a woman who needs her full 8 hours of beauty sleep, is an avid fan of coffee with a fiery passion for writing and a flair for creativity. When she's not at her desk typing away, you'll find her in the kitchen, cooking Korean cuisines with her kids in the kitchen.