One of those multi-taskers you will want to keep handy in your skincare cabinet, we look at what makes the Cellus Revive Essence Toner from Lagom such an effective and versatile skin toner that will fit with virtually any skincare routine.
The minimalist brand from South Korea has finally launched their much anticipated Cellus Revive Essence Toner, a triple action toner that helps moisturise, firm and nourish your skin. We were recently sent a set of the new skincare product for our review and we think that this is a winner.
First Impressions
True to Lagom's minimalist brand DNA, the Revive Essence Toner comes wrapped in a simple (200ml/ 6.76fl oz) bottle that does not scream luxury, nevertheless, it was obvious from the get go that this was not your run of the mill drugstore product.
What struck me the most was the citrus scent that smells like Yuzu and I am a big fan of anything with Yuzu. The scent was very natural and you could almost smell the slight bitter tones of the citrus as if you were smelling fresh citrus peels. It was both refreshing and invigorating and would appeal to both men and women in Singapore.
The Essence Toner itself is a slightly viscous milky white liquid with a silky texture that was easy to spread evenly. According to Lagom, this is due to a unique manufacturing process called MicroFluidizer technology that not only helps the skincare product to achieve the silky luxurious texture but actually improves the stability and delivery of its active ingredients to your skin. Due to the ease of application, I actually felt that I used less product than usual.
Noticeably lighter than a traditional essence or serum, my skin absorbed this essence toner fairly well and while it did feel slightly sticky initially, gently massaging and patting saw it fully absorbed in under a minute leaving a light moisturising film over my skin. My skin felt well moisturised and did not feel heavy at all and I would recommend using this for both your day and night routines to get your skincare in order.
Three Skin Benefits In One Awesome Smelling Toner
This Essence Toner is advertised as having 3 main skincare benefits: 
Moisturising. As with all of Lagom's products, the Cellus Revive Essence Toner is formulated with the patented ingredient, Aqualicia® that helps regulate the moisture channels in your skin. This is coupled with three kinds of hyaluronic acid to help penetrate deeply into the skin making it a hydrating powerhouse.
Anti-Ageing. This product also contains Palmitoyl - a blend of fatty and amino acids that strengthens skin cells while stimulating collagen production - to help plump up your skin and Adenosine - proven ingredient that re-energizes and smooths - to reduce the appearance of fine lines and wrinkles.
Nourishing. Infused with a variety of natural oil extracts such as Bergamot, Lavender and Sandalwood, this toner is rich in antioxidants, natural antiseptics and vitamins to help nourish and protect your skin.
Final Thoughts
For those familiar with Lagom, you will notice that this latest extension to their product line continues in the same vein of creating quality skincare products that are functional and minimalist. Designed to function in a variety of situations, the Cellus Revive Essence Toner is a genuine multi tasker that can help you save time by shortening without compromising on your skincare routine.
Because it isn't overly rich nor too light, it works well with all skin types and can be incorporated in combination with other skin treatments to supercharge your skincare routine. It is gentle and, as with many Korean skincare brands, uses all natural  plant-derived ingredients that makes it suitable for vegans and all skin types. With this Essence Toner, you no longer have to worry about having to memorise the order of your 10-step Korean skincare routine.
Working from home during this covid-19 lockdown, I found this to also be a handy product to use mid-day to give my skin a quick moisture boost and to get that glowy healthy appearance right before my video calls. The citrus scent was not just invigorating to the skin but refreshing to the senses as well and has been my go-to skin "pick me up" while cooped up at home.
And for all the men out there, regardless of whether you are already a regular skincare user or if you're looking to start taking a little better care of yourself, this would be an amazing product to incorporate into your daily personal care routines. The brand, the product and the scent is very gender neutral and its versatility provides you with a time saving option that offers multiple skincare benefits.
While it will work well for most people, its versatility as an Essence Toner may also be its biggest weakness. If you have a more specific skin concern that you are targeting or struggling with a specific skin problem, then you might be better off using a more targeted Essence or Serum right after your double cleanse instead. Nevertheless, this Essence Toner will work for most skincare users.
Priced at S$49 for a 200ml bottle, the Cellus Revive Essence Toner may not be the cheapest essence toner available in the market but is still relatively affordable and definitely well worth the money.
If you're thinking of starting on your skincare journey to achieve healthy and radiant skin, shop all the Korean skincare products you need within Singapore at Asian Beauty X.
About the writer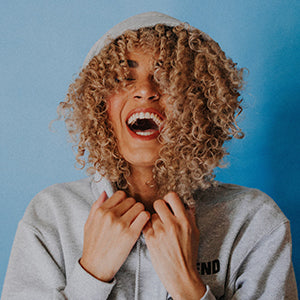 Julia Mia
Julia Mia, a woman who needs her full 8 hours of beauty sleep, is an avid fan of coffee with a fiery passion for writing and a flair for creativity. When she's not at her desk typing away, you'll find her in the kitchen, cooking Korean cuisines with her kids in the kitchen.