If you've been searching for vegan beauty products then you might have wondered about the differences between vegan and non-vegan wax in our cosmetic products? Alexander Harten, founder of German minimalist beauty brand, Studio Botanic, tells us the difference.

Wax is a really common ingredient in many skincare and makeup products which is unsurprising as it is a multifunctional ingredient. It is valued by formulators like myself as an emollient - it softens and smoothens the skin or as a humectant - it hydrates and forms a protective coating on the skin to prevent moisture loss.
Wax can also act as an emulsifier or thickener helping to improve the texture and stability of the product. If you've ever used a product with a luxurious texture or that feels like it glides on easily and evenly, odds are that it's because of the waxes - type and composition - that have been added to the formula.
About Beeswax
One very common type of wax in cosmetics is Beeswax, or Cera Alba, and it is one of the oldest forms of wax having been used as a raw material for thousands of years. Beeswax is an excellent humectant and is extracted from the honeycombs, from bee hives, which are then spun, melted and reformed and is therefore, a non-vegan ingredient.
The honeycomb itself plays an important role in a bee colony as it serves as a store for the bee's honey and also houses young bees. Bees play a critical role in our ecology but poor beekeeping practices driven by the high demand for cheap beeswax is one of the factors contributing to Colony Collapse Disorder which has far reaching ecological and enviromental impact.
What's The Deal With Vegan Wax?
Wax is a recurring ingredient that is far from the exception in cosmetics and Beeswax remains a popular choice amongst formulators because of its moisturising and protective qualities. Thankfully, there is an increasing number of vegan alternatives that offer the same advantages and benefits. Vegan wax alternatives can be grouped into two categories, Natural or Real Waxes and Pseudo-Waxes - yep, that's actually a term.
Natural Waxes belong to a larger group of lipids and are a blend of hydrocarbons and fatty esters. They are separated from leaves, peels and fruits and other plant oils and then undergo purification and deodorisation, physical processes that help preserve the skin care benefits of the plants from which they are derived.
Pseudo-waxes, as the name suggests aren't actually waxes and some examples are hydrogenated oils, essentially solidified oil, and floral waxes. Floral Waxes are actually waste products from the extraction process for floral absolutes like Damask Rose Extract or Sunflower Oil. Because of the way it is produced, Floral Waxes can be extremely expensive as a skincare ingredient.
Examples of Vegan Wax
Candelilla Wax. Its name translates to "little candle" that originates from its original use in candle making and is a natural vegetable wax derived from the leaves of the Candelilla plant. It is an excellent vegan alternative and is a synthetics-free emollient and nourishing skin conditioner that can relieve dry skin, improve the appearance of stretch marks, wrinkles and age spots.
Berry Wax. Another excellent vegan alternative, despite its name, Berry Wax is actually extracted from the lacquer tree whose sap is used to produce East Asian lacquerware. In addition to improving the texture of products that it is added to, it is also a very good skin conditioner and leaves a protective layer that protects skin and hair from environmental stressors.
The Studio Botanic Face Cream, $60 (US$ 45), contains both Candelilla and Berry Wax amongst other vegan ingredients.
Myrica Fruit Wax. Extracted from the berry shells of the Myrica Pubescens tree that is native to Latin America, Myrica Fruit Wax protects skin and hair against loss of moisture that can prevent dry skin and hair. It also helps reduce the tackiness of the formulation which is what makes the Studio Botanic Hand Cream, $30 (US$20), the perfect daily use hand cream for busy modern lifestyles.
Sunflower Wax. This vegetable wax comes from sunflower seeds and has a particularly high melting point, It is often used together or as a substitute for Beeswax and other vegan waxes. It is particularly rich in essential fatty acids and Vitamins A, D and E making it an excellent repairing agent for use in lip products, and also body butters and other cosmetics.
Rose Wax. Forming a rich base for many skincare products, Rose Wax is the waxy element of the rose and a byproduct of the production of rose absolute. It not only contains many of the skin benefits of rose extract but also the aromatic components that are so sought after by skincare formulators like me.
Rice Bran Wax. Not only is this a very soothing and moisturising wax, Rice Bran Wax also leaves a thin protective layer over the skin that helps prevent moisture from evaporating off the skin and can promote microcirculation. Rich in essential fatty acids and vitamin E, its healing and soothing nature make it ideal for use in Studio Botanic's Lip Balm, $40 (US$29) and Eye Cream, $60 ($US$ 45).
Suitable for both face and body or as a spot treatment, the Studio Botanic Skin Cream, $60 (US$ 45), contains Rose, Sunflower and Berry Wax that delivers intense hydration while protecting your skin from environmental stressors.
Conclusion
There are many vegan alternatives that are as good as if not better than Beeswax in cosmetics and personal care products. Because of the impact that irresponsible bee farming has on local ecology and the environment, despite the greater complexity, I have chosen to only use vegan ingredients in all of Studio Botanic's products.
Vegan ingredients are often much more sustainable and you can choose vegan even if you do not fully subscribe to veganism. As part of Studio Botanic's minimalist approach to beauty and personal care, all our products are made clean, vegan and cruelty-free in order to minimise our impact on the world that we live in.
About the writer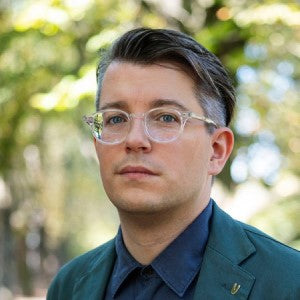 Alexander Harten
Founder of a German cosmetics brand, Alex created Studio Botanic with the vision of formulating natural, plant-based cosmetics that are unisex, minimalistic and sustainable. Lightly and naturally scented Studio Botanic offers simple yet effective products proving that less can be more.