Indie Jeju beauty brand The Pure Lotus swings big with the Lotus Probiotic Concentrate replacing its popular twin hydrators, the Jeju Lotus Essence and Essence Lotion and we think it is a winner. Read our full review to find out why.
Since its first arrival here in Singapore in 2020, The Pure Lotus has garnered a loyal following among k-beauty aficionados eschewing the world of fast beauty factory brands and looking for high quality, innovative, safe and dependable skincare products. 
The trend of probiotic skincare is one such example of beauty innovation and in recent years, the skincare world has welcomed a number of products and even entire lines devoted to supporting the skin's microbiome. The Lotus Probiotic Concentrate from The Pure Lotus is one of these innovative products. Read on for the 4-1-1.
Skin Context: What Is The Skin Microbiome?
Just like our gut, our skin has a microbiome (or microbiota), an ecosystem of good bacteria  that forms part of our natural skin barrier. They work with our body symbiotically to protect against pathogens and other environmental stressors. And just like how a yogurt a day keeps your gut problems away, probiotic skincare is about feeding and protecting this microbiome that plays an essential role in healthy skin.
It's an interesting concept and I was really pumped to try this essence. I've used The Pure Lotus products in the past and they have some really good products like the Botanical pH Balancing Cleanser that I would recommend you try, but this is my first time trying out one of their skin treatments. 
I have combination skin with dry skin over most of my face and an oily T-zone. I do get frequent bouts of dryness that can end with my skin being hypersensitive -  a symptom of a compromised skin barrier - which made me the ideal candidate to try out the Lotus Probiotic Concentrate. So let's get to it!
First Impressions: Scent & Texture
One thing that stands out with The Pure Lotus, is its packaging, the brand has beautifully designed, high quality packaging and the Lotus Probiotic Concentrate was no different. The product came in a unique 80ml or 2.71fl oz vase shaped bottle with a pump dispenser. I could just sense the quality of the product with every satisfying snap of the cap.
The bottle is opaque however, which means you can't see how much essence is left in the bottle which can be a little bit of a problem when it comes time to replenish your beauty stocks. Having said that, the beautiful beige and the shape of the bottle makes it a beautiful bottle to have on any vanity top.
The Lotus Probiotic Concentrate has a lotion-like texture and the consistency is quite thin making application of the essence a breeze. No droppers or shaking needed to get this product out of the bottle, the dispenser worked perfectly. I found that two pumps was enough for my entire face but you can definitely use more if you are looking for a thicker application.
I am not a big fan of overly fragranced products but I do like my skincare products to have some fragrance to it as I feel it adds to the overall experience. This essence had the perfectly balanced scent with a noticeable botanical nature to it. The aroma was slightly floral with hints of citrus and tea, and the barely detectable sourishness of the rich fermented active ingredients that go into it.
Not only was the scent perfectly balanced and not in the least bit overpowering, it had a soothing and calming nature that reminded me to slow down, clear my mind and quiet my heart as I went through my routine. I really liked the scent. So far, so good.
Application & Results
The pump dispenser made it very easy to get the product out of the bottle. As I haven't gotten to the end of the bottle yet, I can't really comment on getting the last bits out, but judging from the light lotion consistency of the essence, I don't think it will be an issue. The quality of the pump dispenser was very good as well, and it was easy to control the amount being dispensed.
The same lotion consistency also made it really easy for me to spread it between my hands and over my face quickly and evenly. It did not feel greasy at all and only took about 5 to 10 seconds to get fully absorbed by my skin. Between the texture, the light consistency and quick absorption, I could easily get 3 layers in quickly and without my skin feeling weighed down like you get with some thicker essences.
This is an essence and is meant to be used right after cleansing. If you are familiar with The Pure Lotus twin hydrators then you will probably know that The Pure Lotus doesn't have any toners in their skincare line and their essences are meant to be used immediately after your double cleanse.
First time I used the Lotus Probiotic Concentrate, I saw the results on my hands first and was amazed by how smooth, soft and supple they felt immediately after applying the essence. And as it sank into my face, it had an effect that I could both see and feel. My skin appeared visibly smoother and brighter, with a lot more life after application. I was impressed.
I used the essence daily for about a month and a half to see what the longer term effects were of using this essence and I only grew more impressed. While I did feel my skin appear smoother, healthier and more radiant, what impressed me most was that while I used to get regular bouts of dry itchiness, I did not get any while I was using this essence.
What's In It?
The hero ingredient in all of The Pure Lotus products is the White Lotus Extract or Nelumbo Nucifera, and all of the plant is used from the roots to the flowers to obtain all the antioxidant goodness that comes from lotus flowers. If you don't yet know, The Pure Lotus harvests these antioxidant rich extracts from the same pond on a temple ground, where they have grown for over 800 years. 
Rich in antioxidants, like polyphenols and flavanoids, White Lotus or Nelumbo Nucifera Extract protects your against free radical damage and promotes collagen and elastin production to deliver powerful anti-ageing effects. Naturally rich in Vitamin C as well, it also has a brightening effect, and it is also an anti-inflammatory that soothes irritation while helping restore oil-moisture balance to your skin.
The key difference between this essence and the rest of The Pure Lotus line, is that these naturally grown lotus flowers have undergone a 168 hour fermentation process to create a unique probiotic complex that supports your skin's microbiome. There are 7 different types of probiotics that include Glactomyces, the same stuff as SK-IIs Pitera, Lactobacillus, like in your yogurt, and Bifida, a powerful anti-ageing probiotic that can also protect your skin against UV damage.
While the main focus of this product is its probiotic complex, it also contains a whole host of other proven skincare ingredients such as Allantoin, a skin soothing agent ideal for dry and sensitive skin, Jojoba, Wormwood, Glycerin, plant-derived Squalane and more. Read our product details page for the full list of ingredients and further information.
This essence does not contain any artificial fragrance but it does use linalool, a natural scent enhancer that can be found in many skincare products and even some processed foods and drinks. Although extremely safe, there are a rare few who have a history of sensitivity to linalool or limonene. If you are, take note and test this product on a small area before general use.
Verdict
Let me just say, this is a "must have" addition to any skincare routine and especially so if you have dry and sensitive skin and are looking for a time saving product that just works. From its pleasing natural scent to the quality of the dispenser, there is little to dislike about the product. More importantly, the product is suitable for the humid Singapore climate and it just works!
Because this is an essence and not a moisturising cream, and because of its light texture and quick absorption, I would recommend this product for all skin types from dry to oily. I would recommend it also for sensitive skin types but do watch out if you have past sensitivity to Linalool. 
The Youth Biotics Lotus Probiotic Concentrate is one multi-tasking powerhouse and a great product to try if you are new to probiotic skincare. Available for $68 (US$52) for an 80ml bottle, exclusively on www.asianbeautyx.com.
In the article
Skin type
Combination Skin, Dry + Flaky Skin
Skin concerns
Dullness + Unevenness, Fine Lines + Wrinkles, Sensitive Skin
Skin type
Combination Skin, Dry + Flaky Skin
Skin concerns
Dullness + Unevenness, Pore Care, Sensitive Skin
About the writer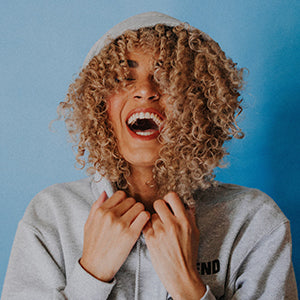 Julia Mia
Julia Mia, a woman who needs her full 8 hours of beauty sleep, is an avid fan of coffee with a fiery passion for writing and a flair for creativity. When she's not at her desk typing away, you'll find her in the kitchen, cooking Korean cuisines with her kids in the kitchen.