A Mother's Day gift idea that's always a winner: luxurious, effective skincare. Explore our best selling luxurious skincare sets that will make her feel extra special this year and encourage her to indulge in a much needed "me-time".
Remember when coming home with an "I Love Mom" hand drawn card and a DIY macaroni necklace was a perfectly acceptable Mother's Day gift? But after years of birthdays, holidays and Mother's Days, are you running out of creative ideas? Trust me, she does not need another bouquet of flowers.
So, this year, why not go the extra mile with a luxe skincare gift that will encourage her to focus on some much needed self care? After all, she's been worrying and fussing over us her entire life maybe it's time she focuses on her. Just don't forget to add that thoughtful handwritten note and you'll very quickly elevate yourself to favourite child status!
Read to the end to discover our special Mother's Day Offer!
01 TARA Aqua Peptide Antioxidant Ampoule, $259.00
Gift your mom a healthy and radiant complexion with our newly launched Aqua Peptide Antioxidant Ampoule from TARA. Inspired by seaweed spas, this Ampoule is infused with the brand's signature active ingredients, Spirulina and Marine Collagen to help boost skin regeneration, encourage cell renewal and fortify her skin against signs of ageing.
02 Kumuya Rejuvenate Nutri-Serum Concentrate, $119.00
A regenerative serum from home grown brand Kumuya, this serum is made from plant-based ingredients that infuses her skin with the perfect amount of hydration and stimulates cell renewal to reduce the appearance of fine lines and wrinkles. Fun fact: this clean beauty product is safe to use during pregnancy making them a great gift for moms-to-be!
03 Flesette Visible Repair Replenishing Eye Cream and Galvanic Intensifier Set, $159.00
Bring the spa home with this award-winning eye cream and galvanic intensifier attachment. Comes with two tubes of Flesette's amazingly rich eye cream and a Galvanic Intensifier that utilises natural bio currents to improve absorption and efficacy. The gentle vibrations gently massages and pampers the sensitive skin around the eye helping turn back the clock for a more youthful appearance.
04 Aromatica Reviving Rose Infusion Anti Ageing Set, $217.00
Roses have long held huge symbolism in our society and what better way to tell her she's special with this 4-piece rose infused clean skincare set from Aromatica. Infused with Damask Rose Oil, it nourishes and hydrates the skin from within, leaving it dewy and supple. Long popular in anti-ageing products, the delicate scent of Damask Rose will help lift her spirits and remind her of how special she is!
05 The Pure Lotus Jeju Lotus Complete Skincare Set, $199.00
Quench her thirsty skin with this ultimate hydrating set formulated with its hero ingredient, White Lotus Extract and The Pure Lotus' patented Jeju Botanical Complex harvested from the volcanic rich soil of Jeju Island. This 3-piece set consists of a unique combination of 3 anti-oxidant rich treatments to boost skin moisture levels from deep within while keeping the signs of ageing at bay.
Shop now from 21st April to 9th May 2021 and use the promo code MDPRO15 and get 15% off when you buy any of these 5 products for that special lady in your life.
About the writer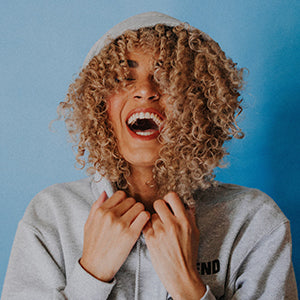 Julia Mia
Julia Mia, a woman who needs her full 8 hours of beauty sleep, is an avid fan of coffee with a fiery passion for writing and a flair for creativity. When she's not at her desk typing away, you'll find her in the kitchen, cooking Korean cuisines with her kids in the kitchen.